We are very proud to be announcing today the 0.4 release of Getting Things GNOME ("GTG"), codenamed "You Are (Not) Done". This much-awaited release is a major overhaul that brings together many updates and enhancements, including new features, a modernized user interface and updated underlying technology.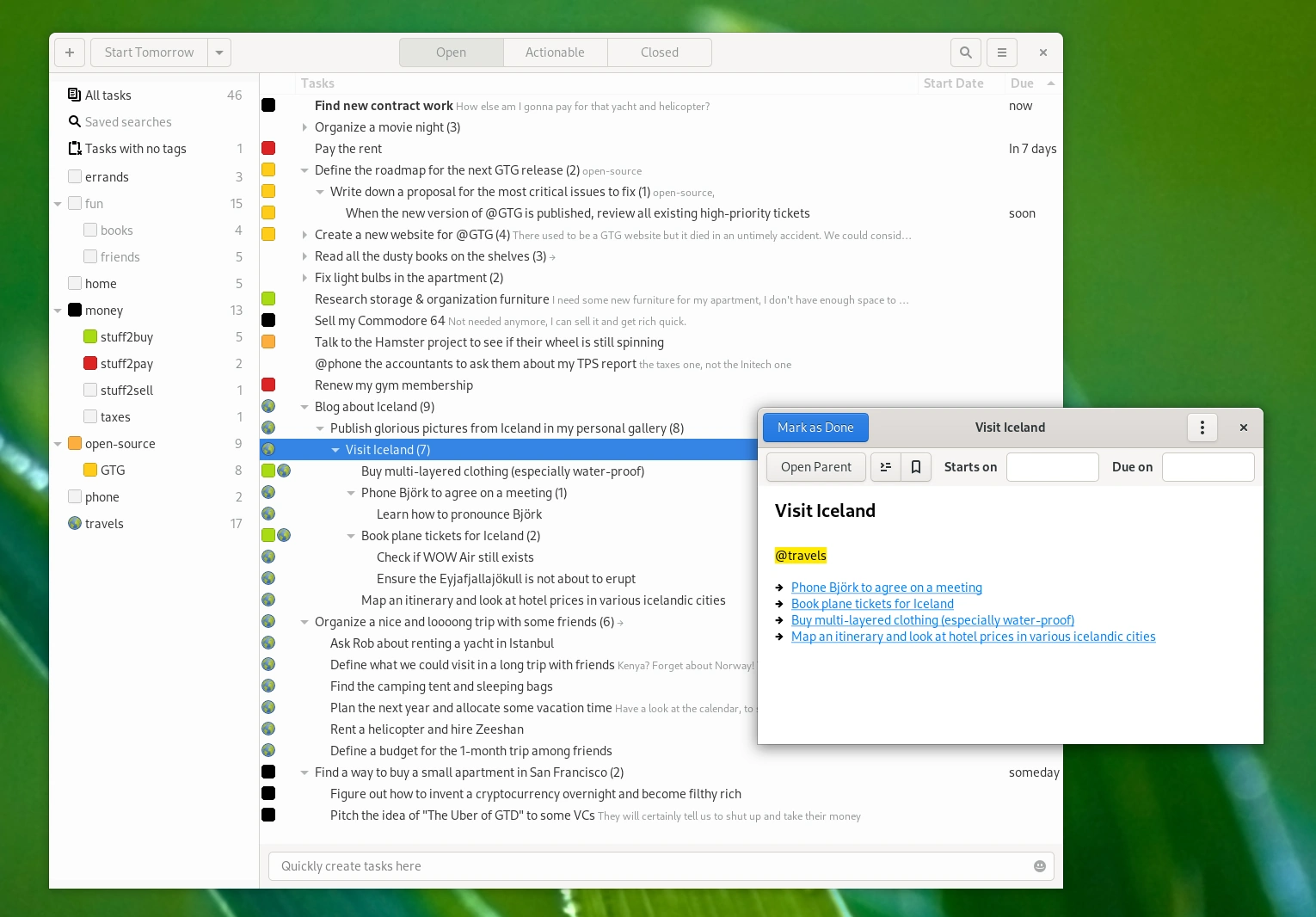 Screenshot of GTG 0.4
Beyond what is featured in these summarized release notes below, GTG itself has undergone over 630 changes affecting over 500 files, and received hundreds of bug fixes, as can be seen on here and here.
We are thankful to all of our supporters and contributors, past and present, who made GTG 0.4 possible. Check out the "About" dialog for a list of contributors for this release.
A summary of GTG's development history and a high-level explanation of its renaissance can be seen in this teaser video:
A demonstration video provides a tour of GTG's current features:
A few words about the significance of this release
As a result of the new lean & agile project direction and contributor workflow we have formalized, this release—the first in over 6.5 years—constitutes a significant milestone in the revival of this community-driven project.

This milestone represents a very significant opportunity to breathe new life into the project, which is why I made sure to completely overhaul the "contributor experience", clarifying and simplifying the process for new contributors to make an impact.

I would highly encourage everybody to participate towards the next release. You can contribute all sorts of improvements to this project, be it bug fixes or new features, adopting one of the previous plugins, doing translation and localization work, working on documentation, or spreading the word. Your involvement is what makes this project a success.

— Jeff (yours truly)
"When I switched from Linux to macOS a few years ago, I never found a todo app that was as good as GTG, so I started to try every new shiny (and expensive) thing. I used Evernote, Todoist, Things and many others. Nothing came close. I spent the next 6 years trying every new productivity gadget in order to find the perfect combo.
In 2019, Jeff decided to take over GTG and bring it back from the grave. It's a strange feeling to see your own creation continuing in the hands of others. Living to see your software being developed by others is quite an accomplishment. Jeff's dedication demonstrated that, with GTG, we created a tool which can become an essential part of chaos warrior's productivity system. A tool which is useful without being trendy, even years after it was designed. A tool that people still want to use. A tool that they can adapt and modernise. This is something incredible that can only happen with Open Source."

— Lionel Dricot, original author of GTG (quote edited with permission)
It has been over seven years since the 0.3rd impact. This might very well be the Fourth Impact. Shinji, get in the f%?%$ing build bot!

— Gendo Ikari
---
Release notes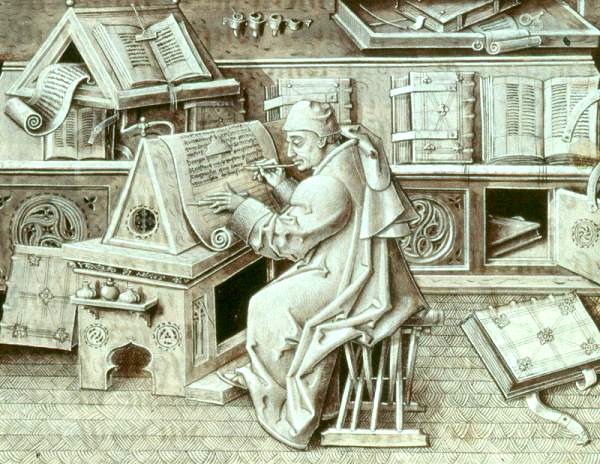 Technology Upgrades
GTG and libLarch have been fully ported to Python 3, GTK 3, and GObject introspection (PyGI).
User Interface and Frontend Improvements
General UI overhaul
The user interface has been updated to follow the current GNOME Human Interface Guidelines (HIG), style (see GH GTG PR #219 and GH GTG PR #235 for context) and design patterns:
Main window ("Task Browser")
Task Editor
New Features
Backend and Code Quality improvements
Documentation Updates
Infrastructure and other notable updates
In order to bring this release out of the door, some plugins have been disabled and are awaiting adoption by new contributors to test and maintain them. Please contribute to maintain your favorite plugin. Likewise, we had to remove the DBus module (and would welcome help to bring it back into a better shape, for those who want to control the app via DBus).
---
Getting and installing GTG 0.4
We hope to have our flatpak package ready in time for this announcement, or shortly afterwards. See the install page for details.
---
Spreading this announcement
We have made some social postings on Twitter, on Mastodon and on LinkedIn that you can re-share/retweet/boost. Please feel free to link to this announcement on forums and blogs as well!
The post Rebuild of EvanGTGelion: Getting Things GNOME 0.4 released! appeared first on The Open Sourcerer.