Hey folks, I'm back and I'm looking for some new work to challenge me—preferrably again for an organization that does something good and meaningful for the world. You can read my profile on my website, or keep reading here to discover about what I've been up to in the past few years.
Sometime after the end of my second term on the GNOME Foundation, I was contacted by a mysterious computer vendor that ships a vanilla GNOME on their laptops, Purism.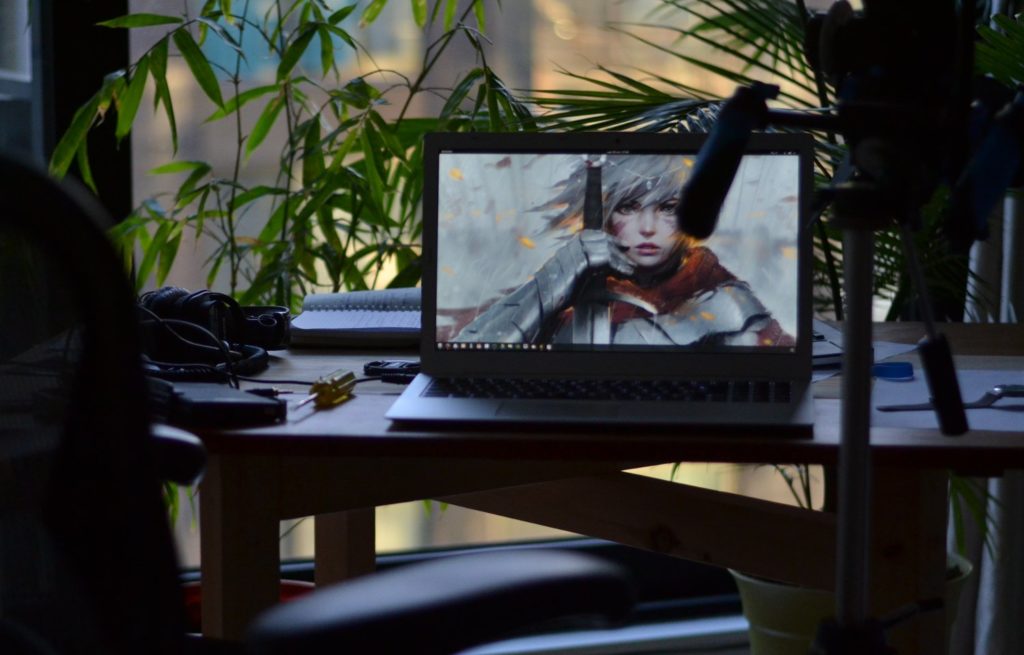 A laptop that was sent to me for review
They wanted my help to get their business back on track, and so I did. I began with the easy, low-hanging fruit:
Doing in-depth technical reviewing of their hardware products, finding industrial design flaws and reporting extensively on ways the products could be improved in future revisions;
Using my photo & video studio to shoot official real-world images (some of which you can see below) for use in various marketing collaterals. I also produced and edited videos that played a strong part in increasing the public's confidence in these products.
As my work was appreciated and I was effectively showing business acumen and leadership across teams & departments, I was shortly afterwards promoted from "director of communications" to CMO.
At the very beginning I had thought it would be a short-lived contract; in practice, my partnership with Purism lasted nearly three years, as I helped the company go from strength to strength. I guess I must've done something right

Here are some of the key accomplishments during that time: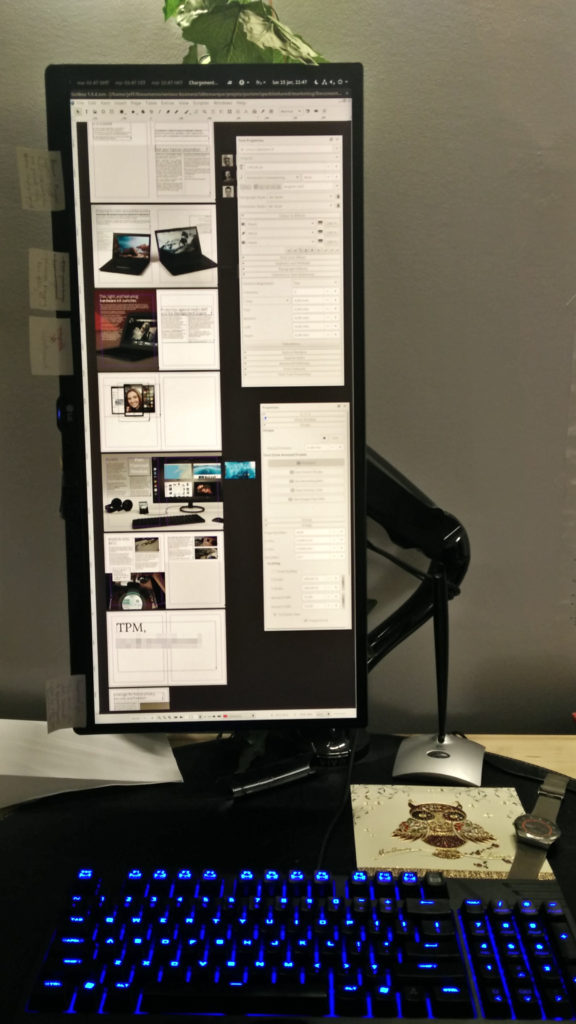 Fun designing a professional technical brochure for conferences
Grew the business' gross monthly revenue significantly (by a factor of 10, and up to a factor of 55) over the course of two years.
Helped devise and run the Librem 5 phone crowdfunding campaign that raised over $US 2.1 million, with significant press coverage. This proved initial market demand and reduced the risk of entering this new market. As the Linux Action Show commented during two of their episodes: "Wow, can we hire this PR department?" "They've done such a good job at promoting this!"
Made the public-facing brand shine. Over time, converted some of the toughest critics into avid supporters, and turned the company's name into one that earned trust and commands respect in our industry.
Did extensive research of over a hundred events (tradeshows, conferences) aligned with Purism's business; planned and optimized sponsorships and team attendance to a selection of these events. Designed bespoke brochures, manned product exhibit booths, etc.
Leveraged good news, mitigated setbacks, managed customer's expectations.
Devised department budget approximations and projections in preparation for investment growth.
Provided support and business experience to the "operations" & "customer support" departments.
Defined the marketing department structure and wrote critical roles to recruit for. The director of sales commented that those were "the best job descriptions [he'd] ever seen, across 50 organizations", so apparently marketeers can make great recruiting copywriters too
Identified many marketing and community management infrastructure issues, oversaw the deployment of solutions.
Onboarded members of the sales & bizdev teams so that they could blend into the organization's culture, tap into tacit knowledge and hit the ground running
Coined the terms "Adaptive Design" and "Adaptive Applications" as a better, more precise terminology for convergent software in the GNOME platform. Yes, I was the team's ghostwriter at times, and did extensive copy editing to turn technical reports into blog posts that would appeal to a wider audience while satisfying accuracy requirements.
Designed public surveys to gauge market demand for specific products in the B2C space, or to assess enterprise products & services requirements in the B2B space.
Etc. Etc.
That's the jist of it.
With all that said, startups face challenges outside the scope of any single department. There comes a moment when your expertise has made all the difference it could in that environment, therefore making it necessary to conclude the work to seek a new challenge.
After spending a few weeks winding down that project and doing some personal R&D (there were lots of things to take care of in my backlog), I am now officially announcing my availability for hire. Or, in retweetable words:
If you know a business or organization that would benefit from my help, please feel free to share this blog post with them, or to contact me to let me know about opportunities.
The post Available for hire, 2019 edition appeared first on The Open Sourcerer.